Directions to the front entrance:
NYSBC, SEMC and NCCAT are located at 89 Convent Avenue at 133rd Street (on the southern end of the campus of City College of New York).
1) Enter through the gate at Convent Ave. & 133rd St. If you're coming in on foot, there's no need to stop at the guard house.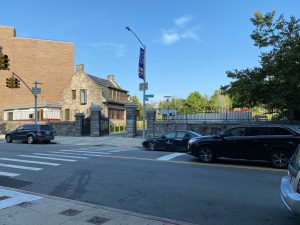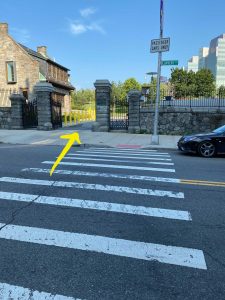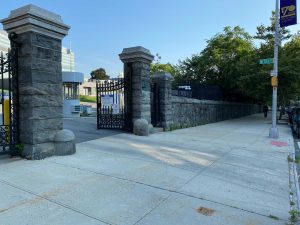 2) Walk past the guard house, towards the dirt parking lot and make a right onto the paved path that runs above the parking lot.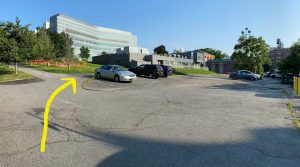 3) Follow the path along the building, past the picnic tables, and make a left to get to the front entrance. Push the buzzer and the front desk guard will open the door for you. Welcome to NYSBC!